The Search for Best Student Research 2020 was conducted virtually via zoom on November 21, 2020. It was participated by UB students from the different schools, mainly SIT, SOD, STELA, SON, and SIHTM with the support of their respective advisers/SRAP/Deans.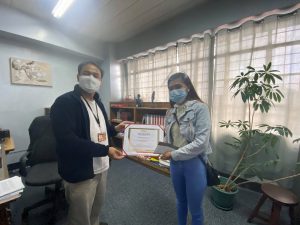 Acknowledging our Internal and External Judges in the three categories; Social, Applied, and Health. For the Social Category, we have Ms. Thea Suaco (UBSHS), Ms. Alicia Viduya (UBLES) and Dr. Ely  As-il (Kings College of the Philippines), for Applied judges are Engr. Jeferd Saong (SEA), Dr. Marivic Mutong (UBHS), and Dr. Ide Liwanen (Easter College), then judges for the Health category are Mr. Julius Simon (STELA), Dr. Dahlia Soriano (STELA), and Dr. Perfecto Lopez (Baguio Central University).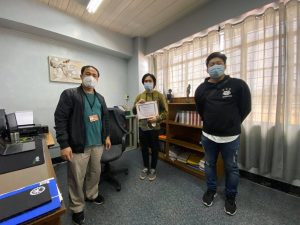 In the oral presentations, for Social Category, the research, "Strayed from the herd: the perception of Filipino College student about the concept of black sheep" reported by Niel Erzon Olivera" ranked 3rd place. "Awareness of BSTM Students on Environmental activities of the University of Baguio" research ranked 2nd place presented by Abdul Salih and "The meaning beyond selfie"research presented by Jennie Rae Dela Cruz and Clariza Wa-ay garnered 1st Place.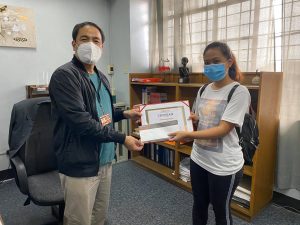 The next session was applied category. The "Taxi Emergency Button with GPS SMS and Silent call notifier prototype" reported by Ms. Hydi Toyeng earned 3rd place. "Enhancing Indirect Vision: Anti-moist self-adhesive film for mouth mirrors" by Ms. Keith Leigh Fontanilla ranked 2nd Place and "Crowd pratrol: A crowdsource based disaster notification and respond app" presented by Mr. Sebatian Turingan and group won 1ST place.
For the Health category, the research "An Investigation on the awareness of HIV among the residents of barangay Alfonso Tabora, Baguio City- A population based crossed study." presented by Ms. Clisselle Coloma and Ms. Ruby Jean Tacbas rank 2nd place. "Effects of Denvaxia vaccine controversy in the compliance to the national program of immunization at Barangay San Antonio Village Baguio City." by Mr. Alvin Bugarin and Ms. Vanessa Aragon obtain 1st Place.
The awarding of winners was based on the evaluation of the judges from their manuscripts to the oral presentation. The Research and Development congratulate all participants and thanked everyone in any way which made this event successful. – Ivy Lalio (RDC Staff)