The Search for Best Research 2021 has been concluded, and winners were announced during the virtual FAMERS 2021 celebration last August 7, 2021, through the Facebook page and YouTube channel of the University.
Through the Research and Development Center, the University of Baguio recognizes outstanding professional researchers by giving a Best Research Award. There were two phases in the search for Best Research. There were 38 contenders for the first phase with six judges, namely Dr. Isagani Paddit, Dr. Jun Corpuz, Ms. Cherry Ann Carpiso, Dr.
Marivic Mutong, Ms. Nona Christina Gabriel, and Ms. Rachel Grace Liclican. The researches were evaluated on the content of the research and data gathering procedures with a total of 100 points. The top five (5) highest scores were included in the 2nd phase.
The 2nd phase or oral presentation was conducted last July 23, 2021, via Google Meet. Dr. Janice Kaylyn Lonogan, Engr. Engr. Elisabeth Calub, Mr. Julius Simon was representing as the internal panel members. Nathaniel Vincent Lubrica of the University of the Cordillera and Dr. Richel Lamadrid of Saint Louis University represented the
external panel of members. The panel members evaluated the manuscript with 100 points and the defense with 50 points with a total of 150 points.

The winners were the following: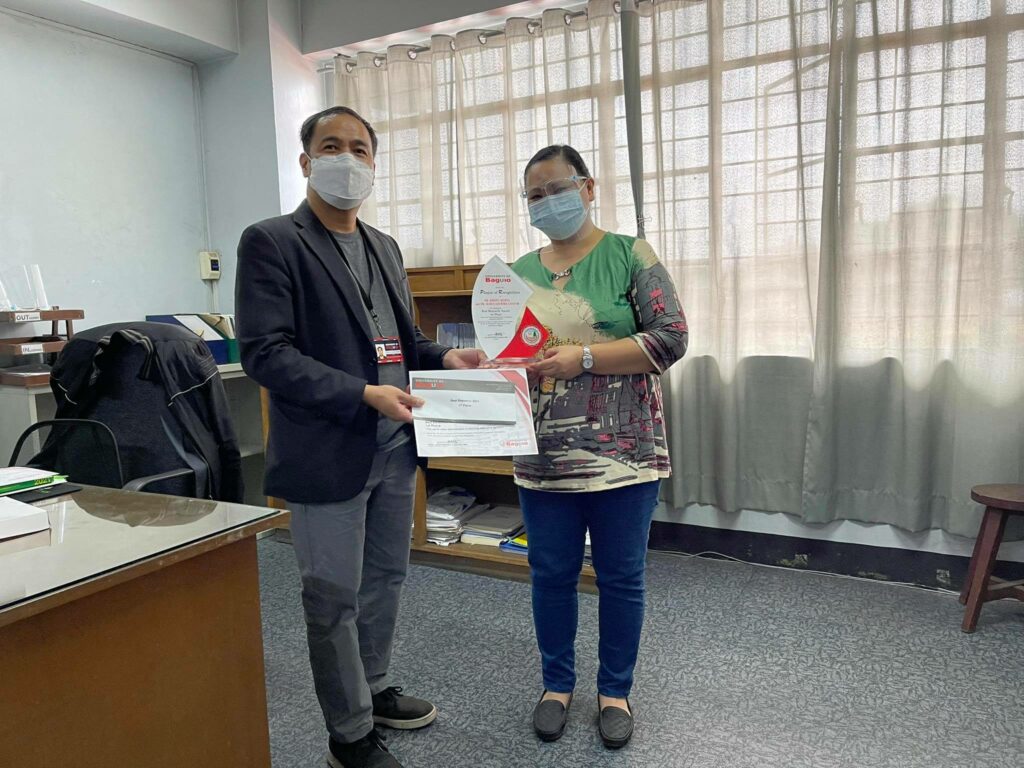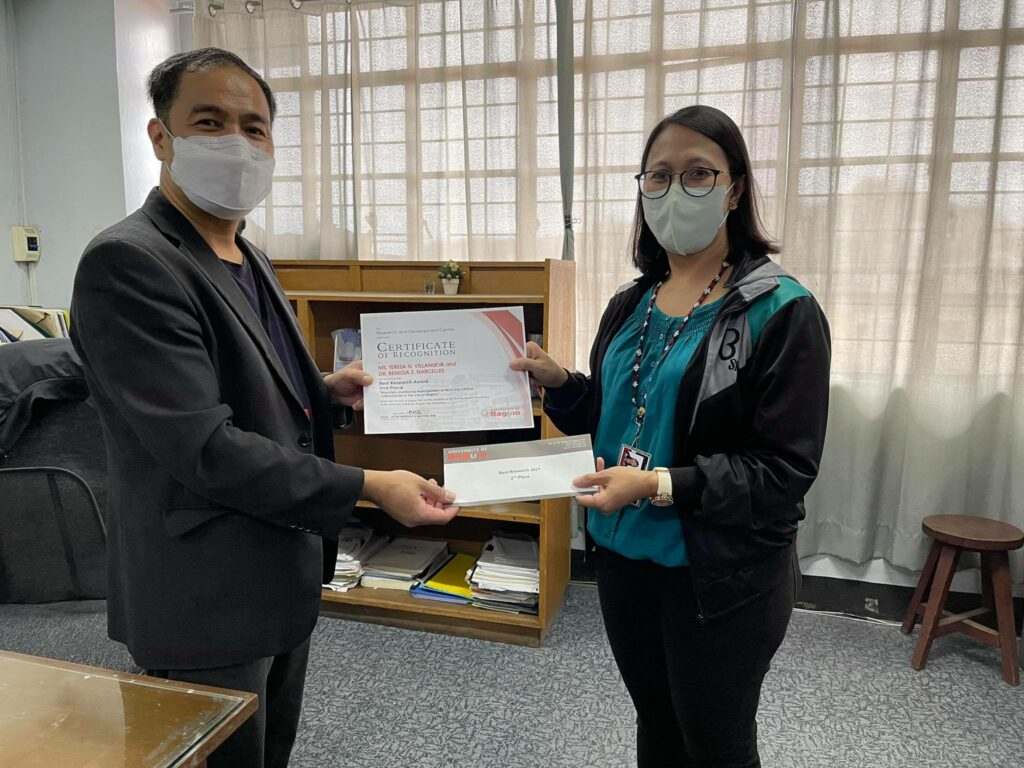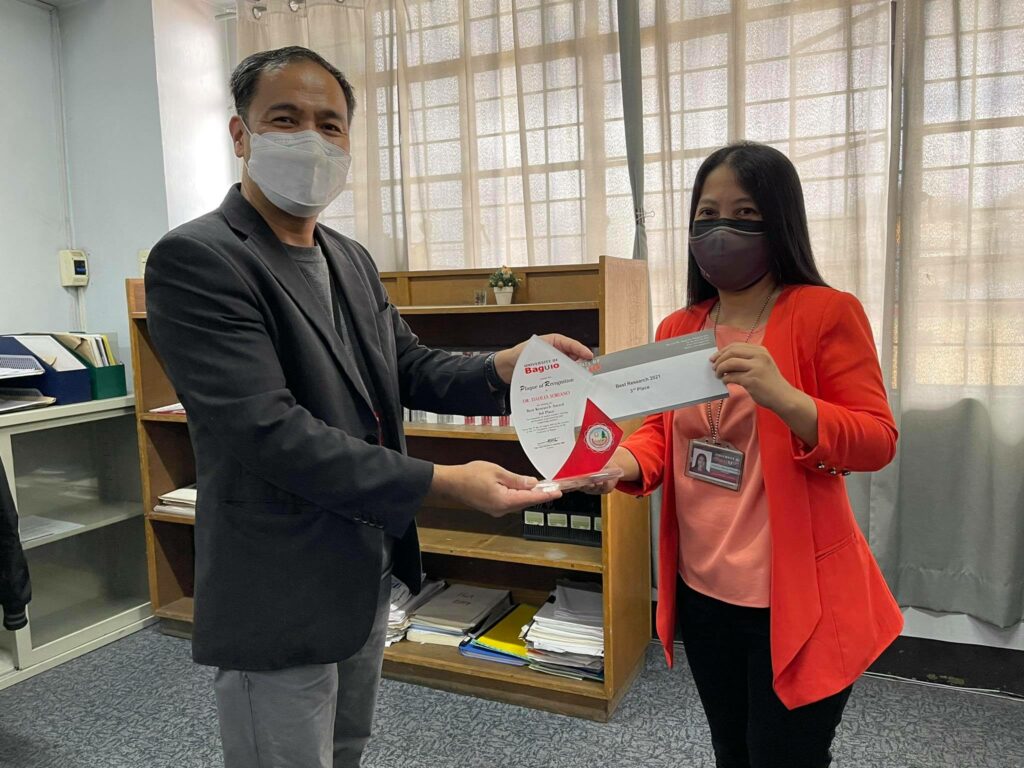 Honorable Mention:
"Unveiling mental health: Exploring personal experiences and management among diagnosed students."
Researchers: Ms. Aubrill Faye Cariaso and Mr. Cleofer Tolentino, UB Science High School
"Community assessment and development profile of Brgy. Lucnab, Baguio City"
Researchers: Mr. Brian Flores and Ms. Rhoda Marie Carbonel, School of Teacher Education and Liberal Arts

The top 3 winners received cash prizes and plaques of recognition, while the honorable mentions received Certificate of Recognitions.